Results of Jonathan Higbee's Juxtaposition competition!
So many great photos were uploaded! Thank you all for joining this great competition, Congrats to you all!

Before we get to the curators choices...


Don't forget! All street competitions will end at the 31th of January 2018, there won't be a super last call like we did the past years. For this year the photography trinale is taking place in Hamburg, we want to have the book done at the trinale therefor we need to be done earlier as in the past years. So if you want to join, do it as soon as possible.
There are several themed street competitions this your please select the right theme for your photos, Click here to see all running competitions.



Back to the competition, Jonathan Higbee curated this great competition and here are his restults!
Jonathan Higbee: Juxtapositions are one of the most challenging genres to pull off in street photography. A successful street juxtaposition requires a thoughtful approach, light-speed timing, a decisive moment, and perhaps most of all, a hook that captures the viewer's imagination and doesn't let go. These entries into the World Street Photography Awards Juxtaposition 1 competition exemplify a diverse range of street juxtapositions, and, in my opinion, they seek to push my favorite genre forward along its continued and exciting evolution. Enjoy!
Curators First Choice
The curators first choice is awarded to Daniele Zarri for the image ''
Jonathan Higbee: This photograph takes a minute to kick in, and it offers plenty to encourage the viewer to linger until it does. The minimalism, the good fortune of complementary colors spread throughout the frame and shared between the environment and the humans, the tense and active positioning of the main subject's body; all of these elements fuel this incredible photo with enough energy to propel to the top of my list of favorites. After all that, the hook comes into focus: the kid's body has fused with the playground itself! It takes masterful observation, anticipation and timing to pull off this kind of magic, and rewards the viewer with a sense of awe and playfulness that reminds me why I'm so passionate about this genre. Well done!


Curators Second Choice
The curators second choice is awarded to Peter Ydeen for the image 'Indoor Parking'
Jonathan Higbee: This photograph is a refreshing entry in the juxtaposition category. It's a technical marvel, and that light is simply stunning. But the creativity it took to forge a narrative from the random and contrasting elements in this scene is really what I love. If Gregory Crewdson or Todd Hido shot street juxtaposition, I'd imagine it'd look a bit like this, and that's a GREAT thing!
Special mentions
Untitled by Karlo Flores
Jonathan Higbee: A great juxtaposition brings two or more unrelated elements together in a way that inspires the viewer to think differently about the elements themselves. The rich repetition of yellow (and the fantastic complementary green), the repetition of shape and the relative simplicity of this photograph really allow the viewers' minds to run wild with narrative and imagination here. Fantastic work!
The Mask by Corrado Iorfida
Jonathan Higbee: This photograph immediately captures attention. Even though it's just a mask, when combined with the rest of a body below it taps into something primal in the viewer. Not only could the mask and the human standing behind it be considered a juxtaposition, but so too could the mood of the rest of the scene (somewhat whimsical, innocent and playful) along side the penetrating, serious gaze of the imaginary being.
Synergy #1 by Kari Bjorn
Jonathan Higbee: It's an absolutely difficult challenge to make a successful photograph of a person walking in front of an interesting background, but it can be done, and this shot is a great example of how to do it. With quick composition, masterful timing and an ability to reduce noise in the rest of the frame, an otherwise ordinary scene becomes a work of art. But it's the narrative that can be found in this photo that makes it a true treasure.
black and white by Sebastiano Ciancio
Jonathan Higbee: So much had to come together perfectly for this shot to work. In addition to that, the photographer had to see so many unrelated elements and anticipate how they'd come together to make this jaw-dropper. Everything about this photograph -- from the perfectly-positioned strip of lighter-pavement to the cuff of the subject's pants aligning right along the edge to the impressive eye that noticed the great juxtaposition of pattern -- makes me feel like a kid again when I look at it!
Raise your hand by Abu Tayeb
Jonathan Higbee: The kind of talent it takes to see a scene and make it into a photograph is a real treat. This is another great juxtaposition that is made even more incredible by the narrative potential the photographer has given us. Great work!
Jonathan Higbee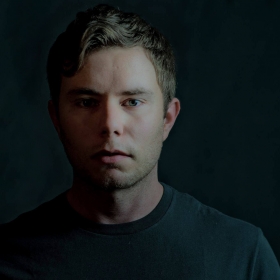 "Jonathan's being behind the camera seems to calm him, it seems to connect him with his subjects. I like that about this work. I also love that this work is in color. So much of what he captures here just wouldn't work in monochrome - and perhaps that instinct to search out these moments of color is what indicates a master color photographer more than anything."
-- Michael Ernest Sweet

Huffington Post 7/19/15
Homepage | WSP profil | Twitter | Facebook


Winner of the 'Viewers Choice' award
'Pegionman' By Saman Ali